GLITCH
GLITCH
The Story Untold
GAMEPLAY
---
An Exploration game where player needs to fix the world ,which has lost all the colors expect white and black. Its A 2-D plat former where player needs to find the power balls to switch between worlds as he goes through a Locked Down Restricted Area.White Resembles the worst future where as Black Resembles the Current Time. Its An Obstacle Based ,Single Player Story Game play .
Levels
Training Level And Cinema tics
Level 1 - The Forest Of Consequences
Level 2 - The Locked Downed Doom Zone
Level 3 - Upcoming... After IGDC
Team Members
Rishabh Gurung :- (Player &Level Mechanics)Programming &Level Design
Level 2- The Locked Downed Doom Zone
Instagram : R3habh.Gurung
FaceBook : llGrimReaprll
Linkedin : Rishabh Gurung
Maazin Manzoor :- Cinematic Design & Sounds,User-Interface and Programming
Level 0:-Training Level/Awakening And Intro
Instagram : iam_ayze
FaceBook : iamayze
Ranjeet Rathod :- Level Design and Light Programming
Level 1- The Forest Of Consequences
Linkedin : Ranjeet Rathod
Game Mechanics & Controls
---
Controls :-
1. A/D /Left-Arrow/Right-Arrow- Move Player.
2. Space Bar - Jump.
3. Left-Shift - Glide (You Need To Have Some Velocity To Glide).
4. Left-Ctrl - Detach From Walls/Un-grab Walls.
Game Mechanics & Tips :-
1. Tap Jump Twice To Perform Double Jump - Tap Faster To Achive Higher Jump.
2. Glide The Player Needs To Moving With Some Speed.
3. Rewind Time Only Rewinds The Time Back By 2 Sec Use it Wisely.
4. Rewind Time Doesn't Effect Health Or Glide Reload Timer.
5. Glide Has Cool-Down of 2 Sec.
GAMEPLAY SCREENSHOTS
---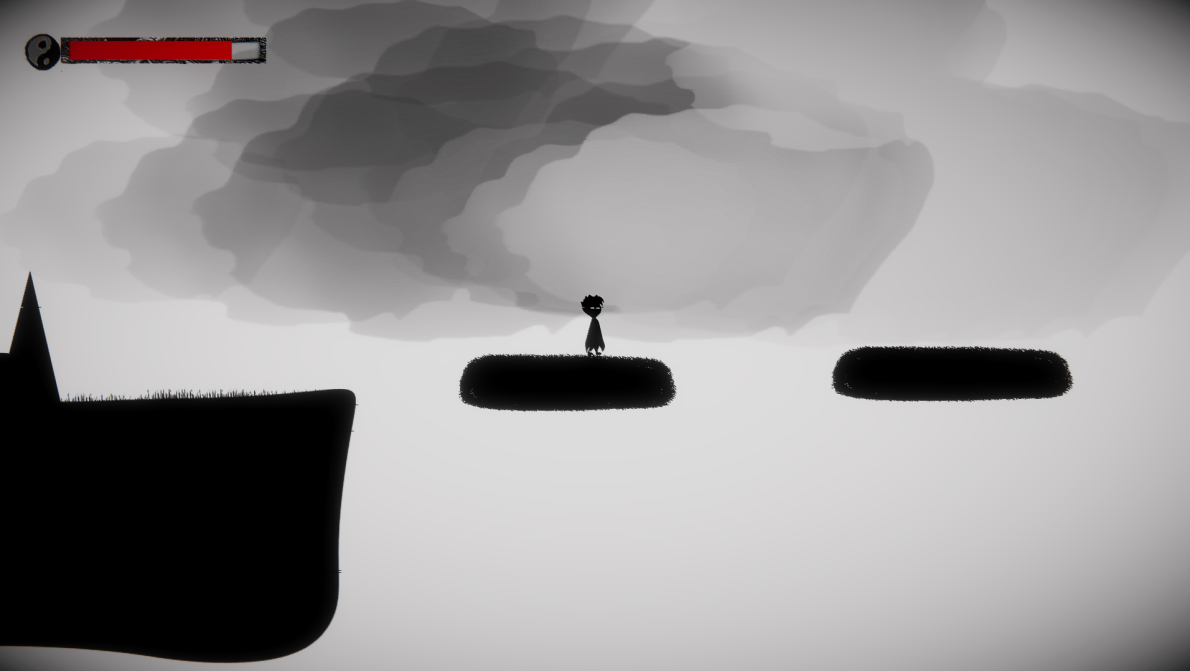 Contact Me
---
Bangalore, IN
1. Rishabh Kumar Gurung
Email: rishabhgurung444@gmail.com
2. Ranjeet Rathod
Email: weblightapp@gmail.com
3. Maazin Manzoor
Email: maazinmanzoor@gmail.com